Sei in: > masterclasses > 2014 > ANNE WILLIAMS-KING > CANTO
CANTO
DOCENTE
ANNE WILLIAMS-KING
Soprano
PERIODO
dal 04-08-2014 al 09-08-2014
SCADENZA ISCRIZIONE
21-07-2015
QUOTA PARTECIPAZIONE
QUOTA ISCRIZIONE
QUOTA UDITORE
NOTE
La quota di partecipazione è comprensiva del pianista accompagnatore
CONCERTO FINALE
Concerto finale sabato 9 agosto 2014 ore 21.15
Accademia Malibran - Sala Malibran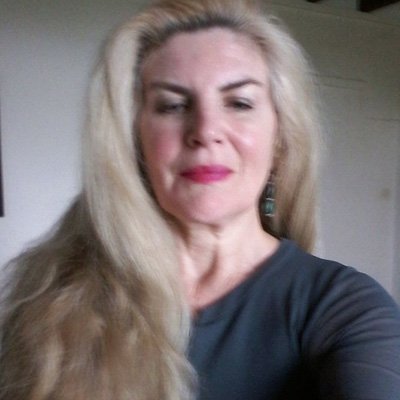 ANNE WILLIAMS-KING
Anne Williams-King Repertoire

LADY MACBETH OF MTSENSK: Katerina
Royal Opera Covent Garden
Gothenburg Opera Sweden

SALOME: Title Role
Deutsche Oper am Rhein
Teatro Verdi di Trieste
Nationale Reisopera Netherlands
Niedersächsische Staatsoper Hannover
Städtische Bühnen Osnabrück
Theater Freiburg

FIDELIO: Leonora
Welsh National Opera

SUOR ANGELICA: Title Role
English National Opera

UN BALLO IN MASCHERA: Amelia
Welsh National Opera
Opera Bergen

IL TROVATORE: Leonora
Theater Aachen

THE TURN OF THE SCREW: The Governess
Teatro Comunale Bologna
Scottish Opera; BBC 2 Television

TOSCA: Title Role
Welsh National Opera
Les Azuriales Cap Ferrat Festival

JENUFA: Title Role
Scottish Opera
Opera Zuid Netherlands

DER FLIEGENDE HOLLÄNDER: Senta
Brighton Festival

RAKE'S PROGRESS: Anne Truelove
Stadttheater Bern

PIKOVAJA DAMA: Liza
De Vlaamse Opera Belgium

MAKROPULOS CASE: Emilia Marty
Städtische Bühnen Osnabrück

LA TRAVIATA: Violetta
Scottish Opera

MADAMA BUTTERFLY: Cio Cio San
Welsh National Opera
Scottish Opera
West Australian Opera
Canada: Lyric Opera Ottawa

LA BOHEME: Mimi
Welsh National Opera
English National Opera
Scottish Opera
Opera North Leeds

LA BOHEME: Musetta
Royal Albert Hall London

TURANDOT: Liù
English National Opera

IDOMENEO: Elektra
Mecklenburgisches Staatstheater

LA CLEMENZA DI TITO: Vitellia
Glyndebourne Opera

DON GIOVANNI: Donna Anna
Bath Festival

MATTHIS DER MALER: Ursula
Städtische Bühnen Osnabrück

RUSALKA: Title Role
Nationale Reisopera Netherlands


In 2007, Anne Williams-King received notable critical acclaim when she made her debut at the Royal Opera Covent Garden singing KATERINA in "Lady Macbeth of Mtsensk", under The Royal Opera's music director, Antonio Pappano.

Anne Williams-King debut, Royal Opera House Covent Garden
Critique: "Opera" Jan 2007"Lady Macbeth of Mtsensk" Shostakovitch
Usually people boo at the end, not the beginning. But when the Royal Opera's company manager stepped in front of the curtain to announce that Anne Williams-King would be replacing Eva-Maria Westbroek as Katerina at this performance, one man was ungracious enough to hoot his disapproval. I hope he regretted it later, for her performance turned out to be more than worthy of first call billing. Her stamina was unflagging, her generous spinto sound soared over the orchestra without strain and her dramatic portrayal (in a stylized and rigorously choreographed production) grew more and more compelling. Indeed, her petite size gave a wrenching physical vulnerability to the final scene which neither Westbroek, nor previously Katarina Dalayman - though both excellent Katerinas in this production – had been able to provide.

Williams-King has Salome, Butterfly and Lisa on her CV, all at good houses; I wouldn't mind hearing any one of them soon. WARWICK THOMPSON


In 2009 Anne Williams-King returned to her home opera company, Welsh National Opera, to sing the Title Role in MADAMA BUTTERFLY (conductor Carlo Rizzi), followed by the Title Role in TOSCA (Spring 2010). Then, in November 2010, she sang her first LEONORA, "Fidelio", with the Welsh National Opera, under the baton of music director Lothar Koenigs. 2011 opera engagements included the Title Role in Richard Strauss's "SALOME" for Deutsche Opera am Rhein, Duesseldorf, plus her Italian Debut, also as SALOME, at Teatro Verdi di Trieste. In 2012, she sang KATERINA in "Lady Macbeth of Mtsensk" for the new Graham Vick production at Gothenburg Opera. Recently, in November 2013, at Teatro Comunale, Bologna, she sang THE GOVERNESS in Britten's 'The Turn of the Screw'.

Youtube. Search: Anne Williams-King
Un Ballo in Maschera. Verdi.
Arias: "Morrò, ma prima in grazia"
"Ecco l'orrido campo"

The Turn of the Screw. Britten: Exerpts


Anne Williams-King was born and educated in North Wales prior to studies at the Royal Northern College of Music, Manchester. Even before leaving her home town of Wrexham for her music studies the 17 year old had already leapt to prominence at the Welsh National Eisteddfod as winner of both the Soprano Prize and the David Lloyd Memorial Prize. She was also a prize winner in The Belgian Bel Canto Competition, and was awarded the prestigious Peter Styvesant Scholarship to the London Opera Studio. She studied at the Royal Northern College of Music under Frederick Cox and later Josephine Veasey.

Her professional opera debut was in Paris at the Opera du Chatelet, followed by her British debut at the Welsh National Opera as Amelia in Verdi's "Un Ballo in Maschera". Shortly afterwards her third placing in the final of the Cardiff Singer of the World competition launched her on the path to an international career, taking her throughout Europe and further afield to Australia, the USA, Canada, Japan, South Africa and South America. She has sung major soprano roles at all the British and many European opera houses, in particular The Royal Opera Covent Garden, Deutsche Oper am Rhein, Niedersächsische Staatsoper Hannover, Gothenburg Opera, Teatro Comunale Bologna, Teatro Verdi Trieste, Netherlands Nationale Reisopera, Glyndebourne Opera, Welsh National Opera, Scottish Opera and English National Opera

Anne Williams-King regularly appears with principal British orchestras as well as internationally, notably in Tokyo for a series of Beethoven's Choral Symphony NO. 9, sponsored by Sony. She makes regular appearances both in Television and Radio broadcasts with BBC Radio 2 and 3, BBC Wales and Welsh S4C Television.